Chemical Analysis Testing
The chemical composition of carbon steels and stainless steels must be determined accurately to ensure the desired metallurgical properties. This procedure is suitable for manufacturing control and inspection testing.
Analysis of Stainless and Alloy Steels by X-ray Fluorescence Spectrometry
The test specimen is finished to a clean, uniform surface and then irradiated with an X-ray beam of high energy. The secondary X-rays produced are dispersed by means of crystals and the intensities are measured by suitable detectors at selected wavelengths. The outputs of the detectors in voltage pulses are counted. Radiation measurements are made based on the time required to reach a fixed number of counts, or on the total counts obtained for a fixed time (generally expressed in counts per unit time). Concentrations of the elements are determined by relating the measured radiation of unknown specimens to analytical curves prepared with suitable reference materials. A fixed-channel, polychromator system or a sequential, monochromator can be used for measurement of the elements.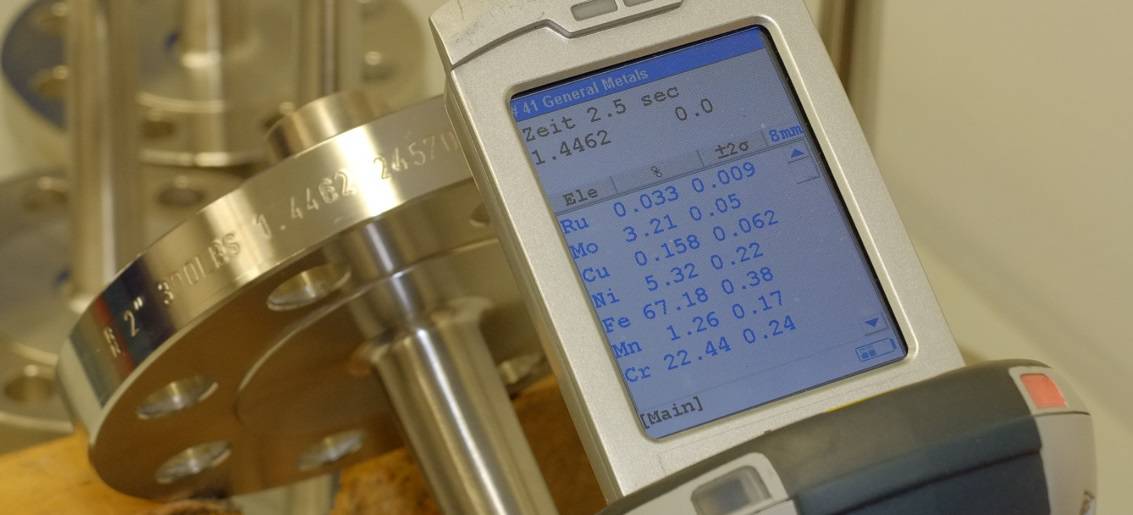 "Awesome testing company. Very easy to get along with, and try to get your stuff done quick."
"Goolsby is an integral part of our team. We heavily rely on them for accurate testing of all of our welds and materials. Thank you for being there for us."
Head Office
2620 Wilson Rd,
Humble, TX 77396, USA
EMAIL US
info@GoolsbyTesting.com